Mi Remote controller - for TV, STB, AC and more
5.8.4.5G
Use Your Phone as the Remote Controller for your Appliances
If you have misplaced your TV's remote controller and are looking for a way to operate it then this app can come in handy for you. Mi Remote Controller – for TV, STB, AC and More is a cool app that lets you control your TV, AC, fan, and other electronic appliances with your phone. It allows you to transform your phone into a remote controller for any appliance. You can turn on or turn off any AC, TV or fan located near you with a push of a button on your phone. All you have to do is to pair it up with your phone first. The pairing process takes a few seconds after which you would be able to control the appliance with your phone.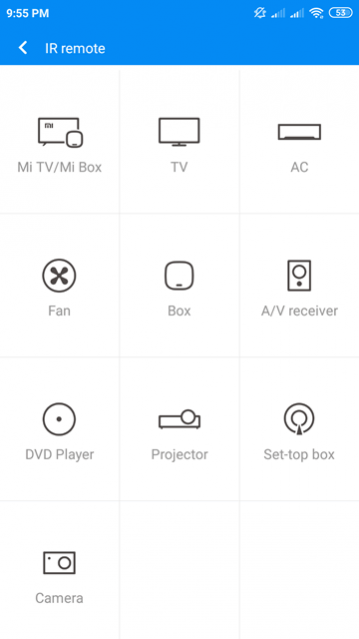 Mi Remote Controller – for TV, STB, AC and More has a simple user interface. You will find it very easy to interact with this remote controller app and make it work for you. Moreover, the layout and design of this app are kept very user-friendly too. This ensures that navigating the various features of this app isn't that difficult. You can add any appliance to the app for pairing by clicking the + icon located at the top-left corner of the screen. However, you need to sign-in to your Mi account before adding any appliance to the app. You will see all the electronic appliances listed in the IR remote section that you can control using this app. For Mi phone owners, this includes ACs, TVs, Fans, Set-Top Boxes, Mi TV/Mi Box, DVD Players, Cameras, and Projectors.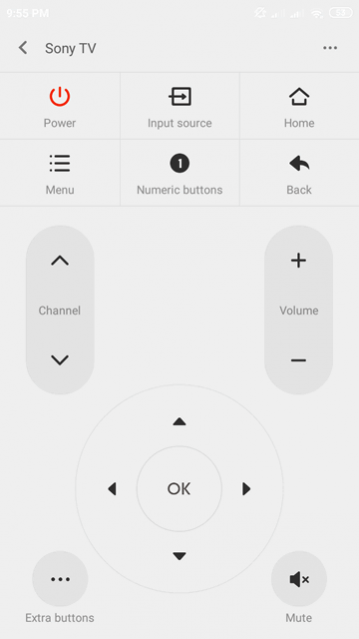 This remote controller app is compatible with appliances of various brands. You can choose the brand of the appliance that you wish to control with this app from the list provided for each appliance. Just click the icon of the appliance in the IR remote section of the app. It will take you to a list of all the supported brands for that appliance. After finding your brand, you need to click its name to let the pairing process commence. During the pairing process, you will be asked to see if the appliance is responding to various test buttons. If the appliance is working, you need to click the 'Yes' button to complete the pairing process. You can continue trying if the appliance isn't working by clicking the 'No' button.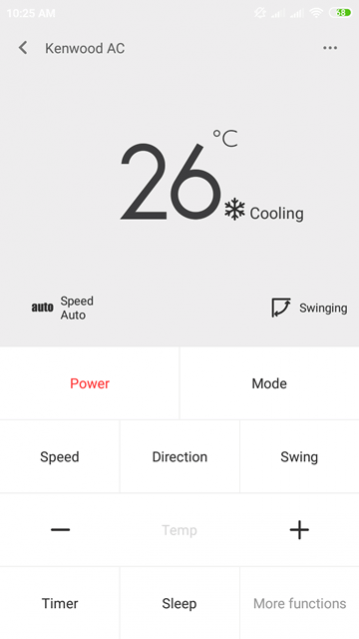 Mi Remote Controller – for TV, STB, AC and More is created specifically for Mi phones. However, smartphone owners of other brands can also use this app to transform their phones into a traditional remote controller. All your paired appliances will be assigned separate shortcuts so that you can easily find them on your phone's screen. You will find all the buttons that are available on a traditional remote controller of an appliance on the screen of your phone for any paired appliance. For instance, you will see the volume buttons located on your phone's screen for any paired TVs. Similarly, the mode button will be available whenever you pair an AC with the app.
Features:
Simple user interface
User-friendly design and layout
Control various electronic appliances with your phone
Compatible with appliances of various brands
Pair up your appliance and begin controlling it
View full controls for each appliance on the phone
Change channels at will on your Smart TV
Set the temperature you want on your AC
Separate shortcuts available for each appliance
Works for most smartphones
Conclusion:
Mi Remote Controller – for TV, STB, AC and More is an app that is ideal for people who have a Mi TV or Mi Box. It lets them control their Mi TV using their phone and allow them to set the channels, increase and decrease volume, and perform all the tasks that a regular remote controller would. It is an excellent app especially for owners of Mi smartphones.
---
Add a review
Tell us your experience with
Mi Remote controller - for TV, STB, AC and more
5.8.4.5G
RELATED PROGRAMS
Our Recommendations
---
---
---
---